Safety Features
ABS (Anti-Lock Braking System)
Bendix Enhanced Collision Mitigation – System combines use of video and radar to reduce the speed of vehicle to avoid a collision
Bendix Lane Departure Warning – Alerts driver to unintentional lane departure with rumble strip sound alert
Adaptive Cruise Control – Reduces throttle and applies foundation brakes to help driver maintain set following distance
Super Single Trailer tires – Improved traction, wear life, and increased fuel economy.
Disc Brakes – Equipped on newer tractors and trailers. Improved stopping distance and brake life, low preventative maintenance costs, and are inherently self-adjusting.
PeopleNet Tablet – Portable mobile communications device that includes messaging, turn by turn navigation, automated workflow, signature capture, and tractor ECM integration.
Stemco Tire Pressure Inflation system – Monitors tire pressure on trailer tires to maintain an optimum constant pressure to reduce tire related maintenance issues related to low pressure.
Meritor Roll Stability Support system – Reduces speed and lowers lateral acceleration at rollover speed thresholds to prevent roll-over events.
On Command Connect – Real-time vehicle pro-active health monitoring
APUs – provides non-polluting and extremely low maintenance electrical power for the tractor's sleeper cab.
Esbar Heater – provides heat in cold weather conditions without needing to idle the tractor.
IDSC Expert Fuel – provides intelligent routing to determine optimum fueling stops to reduce overall fuel spend.
Traction Control system – detects loss of traction and intelligently manages brakes and/or power settings.
Electronic Logs – All Heniff drivers utilize PeopleNet electronic logs.
Heniff TransFLO Mobile App – Real-time document scanning and capture
Samsara Front Facing Cameras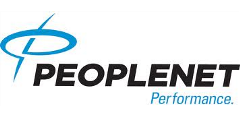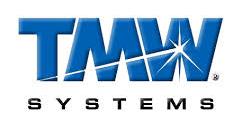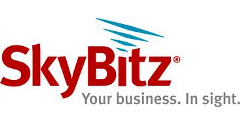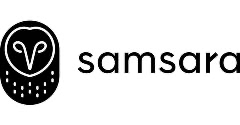 PeopleNet Portable Tablets & SkyBitz Trailer Tracking units provide near real-time driver communications, full asset tracking, and transparent order/load visibility resulting in high customer satisfaction and service levels.
In today's world of advanced technology, Heniff continues to focus on our number one priority: to deliver our customer's products safely and on schedule. By continuing to re-invest and develop advanced integrated solutions, we provide our customers with state of the art value added services, and continue to focus on being an industry leader.
Modern technology is becoming the status-quo in the trucking industry. It's now a key component on how fleets become more efficient, productive, more responsive and pro-active to their customers' requirements. At Heniff, we leverage our integrated technology infrastructure to provide full and complete transparency from order tendering to final delivery. This information is delivered to all the parties that need the important data; from driver, shipper, consignee and internal support staff.
Interpreting and presenting this information to internal support staff and customers in a timely, accurate manner enables Heniff to leverage these integrated systems into every aspect of our operational processes. This technology directly benefits customers by providing full visibility throughout the shipping process.
Heniff also utilizes SkyBitz equipped trailers. SkyBitz is an untethered WAAS GPS trailer tracking platform that allows us to pinpoint the exact location of any trailer within a 5 minute period. The SkyBitz platform has many advanced capabilities such as the ability to define geo-fences around customer shipment and delivery locations. Automatic rules based alerting can be configured to monitor idle time, positioning, and/or entrance or departure to particular geo-fenced locations.
NaviGo Mapping allows real-time driver assistance and takes the guesswork out of route planning, ensuring that your order arrives on time, every time.
NaviGo Mapping & Routing provide detailed directions to Heniff drivers to ensure that loads get delivered in the quickest, safest, and most efficient manner. The NaviGo system significantly reduces the time spent by our drivers to get accurate directions from point A to point B.
Environmental health, safety and security policy
Heniff Transportation Systems, LLC is fully committed to the safety and security of all our employees and contractors. We appreciate and respect the sensitive nature of our environment and choose to operate our business in an ecofriendly and green manner. We subscribe to the Goal Zero philosophy and continually strive to create a safe work environment that is free of personal injuries and loss of assets. We provide extensive training to our employees and contractors throughout their careers with Heniff to ensure their safety and the safety of others. We are committed to uphold the RCMS Principles of Responsible Care® as outlined by the American Chemistry Council. Our employees and contractors will be responsible for meeting corporate standards of excellence and regulatory compliance in their individual environment, health and safety practices. All managers and supervisors will endeavor to create a culture of health and safety awareness as an example to be followed by our drivers and employees. Heniff Transportation Systems, LLC will endeavor to maintain a safe, efficient and environmentally sound operation in the transportation, storage and handling of our customers' products.

Driver Orientation and Training

New driver orientation and training for Heniff is held at three state of the art training centers. These training centers are located on the same premises as our terminals in Greer, SC, Pasadena, TX and Joliet, IL. We believe our training programs are Best in Class and provide new drivers with the necessary tools to be safe and successful. Drivers undergo extensive hands-on training and classroom instruction to ensure a full understanding of all aspects of bulk tank safety and regulatory compliance needed for the safe transportation of liquid bulk chemicals. Training does not end there. We continue to train our drivers after the initial orientation requiring the completion of a monthly online safety lesson that drivers can complete in their truck using the People Net mobile communications device to access content. Additional training is added to meet customer specific requirements along with supplemental training to keep our fleet of drivers current on all regulatory changes. As we strive to reach Goal Zero we will continue to enhance and improve all our training programs to provide our employees and contractors with the knowledge necessary to perform their job in the safest manner possible.

Responsible Care Management System (RCMS)

As an American Chemistry Council (ACC) partner company, Heniff Transportation Systems has been involved in RCMS initiative since 2007, receiving full RCMS certification in 2010. Rigorous external audits reveal our ability to consistently meet the technical specifications for recertification, the highest benchmark for logistics operations within the chemical industry. From licensing and permitting to emergency response processes, we demonstrate our commitment to RCMS, including its most recent specifications for 2020.